What if your only daily meal was served on a sidewalk? What if you needed to use the bathroom and there was no place for you to go? What if your bedroom was a box and your blanket was The New York Times? What if you were homeless and on the streets? Could things get any worse? Only if you stopped helping us help them. For the past 90 years the St. Francis Breadline has provided meals to over 400 men, women and children each morning. As they receive their sandwiches, juice, cakes and coffee, they all express their gratitude to the volunteers and friars who serve them each day. That message of gratitude is also conveyed to you, our wonderful benefactors who contribute funds to our Breadline. So many are fed, sheltered, cared for and given some dignity in life because of you and the help you give us. Children, women and men of all ages and backgrounds receive assistance from us because of you. This year, we need your help raising $150,000. Without you and your generosity, so many more would go hungry.

For Many It May Be Their Only Meal of The Day
As the morning sun filters through the skyscrapers that hover over the busy streets of New York City, a line begins to form outside St. Francis of Assisi Church on West 31st Street. Hundreds of homeless people, hungry and living in the shadows of this often-faceless city, emerge into the light to receive what, for many will be their only meal of the day. On the St. Francis Breadline, they reach out to the Franciscan Friars for a sandwich, a cup of coffee, and perhaps the only friendly greeting they will receive until they return to the same spot the next morning. It is a difficult way to live, the harshest of realities, but for so many people the Breadline is their only means for survival.


The St. Francis Breadline is about making life a little less painful for many hungry people who have fallen through the cracks. It is about taking the Gospel mandate to heart. "Whatever you did for one of these least brothers of mine, you did for me," Jesus told us. The Breadline, which has been feeding the hungry since 1930 and is supported solely by donations from people of generous heart and spirit, gives real meaning to that message every morning.
Please help us to continue bringing some comfort and warmth to those whose home is a cold sidewalk and a hard concrete bed. Your gift can help us make the simplest gesture - a warm drink on a freezing day - seems like the greatest gift anyone can give.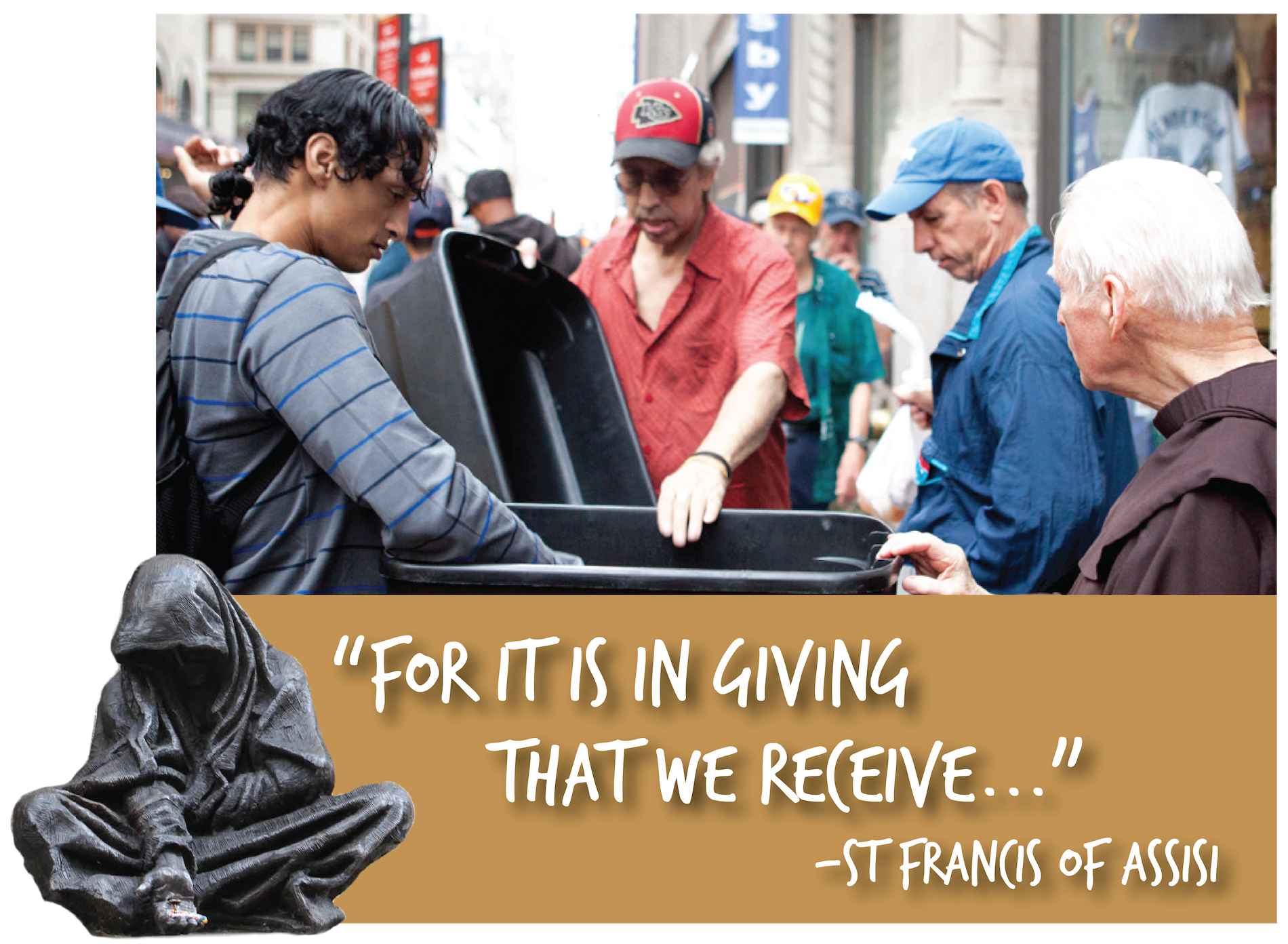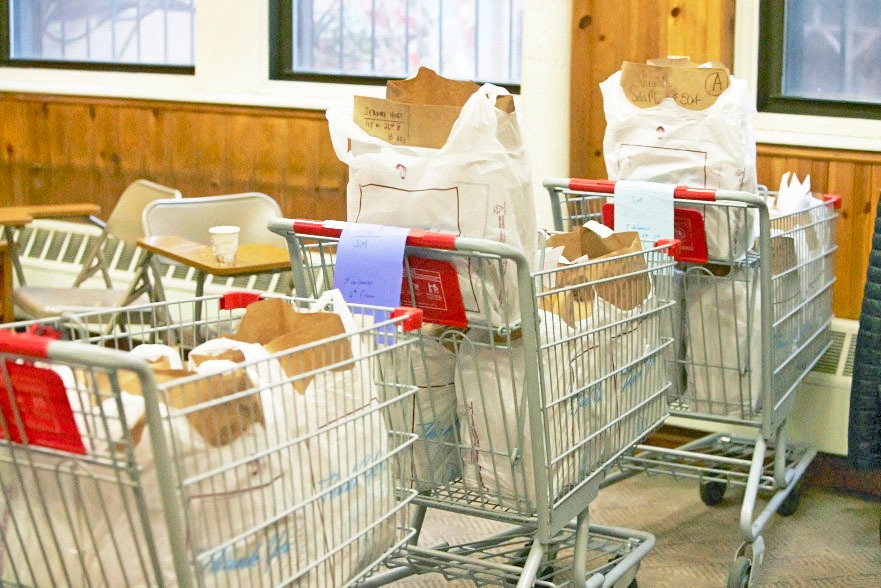 FRANCISCANS DELIVER
Franciscans Deliver is a ministry of service to the poor, elderly, shut-ins, and anyone who has difficulty accessing services in our neighborhood. Every week our members choose which grocery items they want, and then our volunteers pack and deliver their order to their front door. We believe that client choice—members choosing the items they want—enhances a person's dignity while it addresses individual preferences for food. Our food is top-quality and we ensure that our members are offered meats, cereals, fresh produce, eggs, milk, coffee, and dessert every week. But the most important thing this great team of volunteers delivers is the joyful spirit of St. Francis. Read More...