Save a Life By Giving a "Meal To Heal" This Thanksgiving
Thanksgiving is the true American holiday! Each American from all walks of life can give thanks on the same exact day. Every religious denomination, ethnic group and socio-economic class can celebrate Thanksgiving Day with friends and family. That includes our members of the daily Breadline. These women and men, who come from various backgrounds, give thanks to our benefactors every morning at 7:00am as the church bells ring to start the Breadline. As they receive their sandwiches, juice, cakes and coffee, they all express their gratitude to the volunteers and friars who serve them each day. That message of gratitude is also conveyed to you, our wonderful benefactors who contribute funds to our Breadline, the oldest, continuous Breadline in the history of the United States. The members of the Breadline, the volunteers and the Franciscan Friars are all grateful for your generosity and prayers for the operation of the Breadline.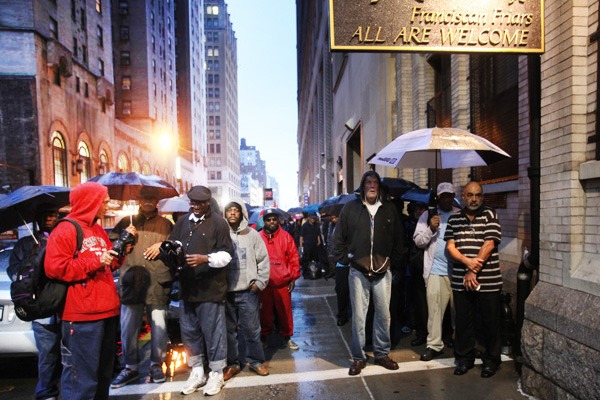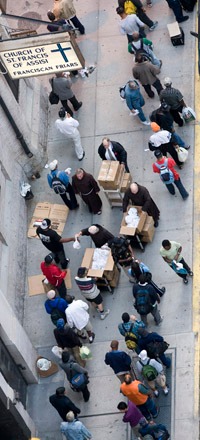 Processing donation...